Once you enter "The Wedding Years" in your late twenties and early thirties you can feel like your always at a Wedding. How many have you been to with a traditional three course meal. Was it pate or soup to start, chicken for the main course and then dessert? Probably as that's what hotels and venues offer and you end up going for something safe to please the masses.
However, it doesn't have to be this way. It's time to think fun and original and best of all, doing something different could actually save you money. Here's some different ideas.
Burritos
Moroccan Tagine
Afternoon Tea
Fish and Chips
Tapas
Hog Roast
Barbecue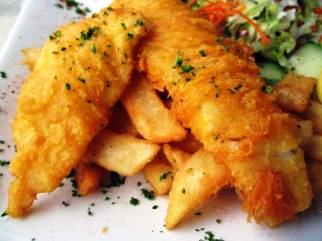 Another way to make your food and drink more fun is to hire a van, There are many available locally serving ice cream or drinks. How about
A Couple Of Mugs
, who have a vintage tea van that can be hired as part of your Wedding celebrations. Park him (he's called Cedric) outside the church or at your reception venue and use it to serve pretty much anything from tea and cakes to sweets, cocktails or G&Ts.
Photo Credits:
Fish and Chip Catering
A Couple Of Mugs