It's not often that I have a blog post dated the 29th February so today is a special post dedicated to the Leap year, which is a day when women can break with the normal tradition and propose to their guys.
If your man is dragging his heels in the proposal department, now could be your perfect opportunity. If not you may have to hope he gets down on one knee sometime between now and the 29th February 2016. There is lots of debate about whether proposing to a man is a good plan, as many men like to be in control and not feel pressurised into making big decisions.
However if you have already talked about getting married and feel that the time is right in your relationship to commit to each other then why not buy surprise your man a mangagement ring. Whether you propose or not, the trend for men choosing to wear an engagement ring has been growing steadily and celebrities like Peter Andre and David Beckham wearing large diamond encrusted rings have cemented this trend.
The rise in Civil Partnerships has also helped to create a flourishing market for rings for men that offer more than the traditional plain gold band. The rings shown above are from a range of mangement rings from Bliss Rings. You can check out their full range
here
.
This Tioro men's engagement ring from
H Samuel
costs just £89.99 and could be a good option if you are planning to replace the engagement ring with a wedding band after the ceremony.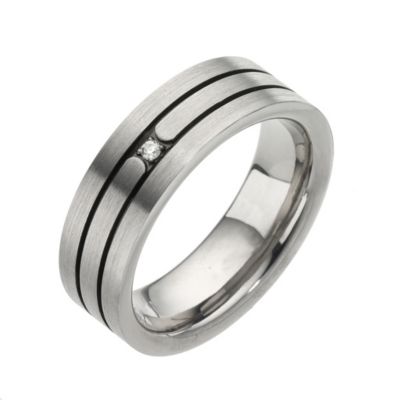 Congratulation to anyone who gets engaged today and we'd love you to send us your engagement stories.