One thing that many brides overlook is Wedding Insurance, seeing it as an extra cost when their budgets are already stretched. If you haven't arranged any Wedding Insurance yet here's some important reasons why you should protect your big day.
Wedding Insurance will protect you if you need to cancel your Wedding at short notice due to the illness of a key member of the wedding party. This could be crucial as you could avoid worry about the financial implications of calling everything off. However it won't cover pre-exisiting medical conditions and you will need to fill in information about the health of the wedding party and any medications they are on.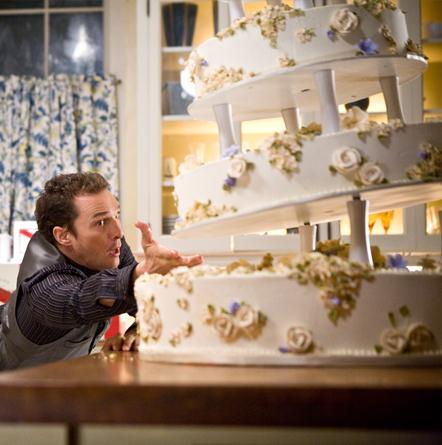 It will also protect you if you have to relocate your wedding at extra costs, such as due to a fire, flood or closure of your venue or if a supplier goes bust taking your deposit with them due to poor economic conditions. What if all of your wedding gifts were stolen or damaged or your dress is ruined days before the ceremony. You would feel better knowing everything is protected.
Wedding insurance costs around £50 and is well worth it to protect the £15,000 to £20,000 most couples now spend on their Weddings. For more information on
wedding insurance
visit
http://www.my-weddinginsurance.co.uk/
Image: Ghosts of Girlfriends Past New Line Cinema 2009